Number 8:
Agents are Objective and know what potential buyers are looking for
. It is of the utmost importance to know what buyers are looking for. There is no better source than a professional
real estate agent.
An agent will know your area better than any other person you could talk with. Agents are exposed the the complete market (Properties Listed with Agents and For Sale by Owner's called FSBO's for short). Less than 13% of the market is FSBO's inventory. Of the FSBO inventory only 25% will actually sell their home themselves (That makes up 3% of the total real estate market). Of the homes sold by FSBO's, 40% sold their homes to someone they knew before the sale (
NAR's 2006 Profile of Home Buyers and Sellers
) The point here is that agents
KNOW
the market well and are very familiar with what buyers are looking for and what can
make your home sell!!!
Often times we as property owners are quite proud and we are not objective when it comes to our own home. We have created the "perfect" homes (based on our own paradigms), and we are extremely bias and at times not open for criticism on our own homes. For this point alone it is invaluable to get a non partial third party to help us who can expose our homes to the entire real estate population in our specific market.
Number 7:
Agents give you exposure to the entire market
. As mentioned above, agents control the lions share of the market, and have access to market you home effectively outside your specific market. How would a FSBO market a home? Well they would use a sign in their yard and maybe run an ad in the local paper. There are a couple of Internet sites that they could use, but who really looks at them! If time is not an issue, you may want to look into some of these ways to sell, however remember that less than 25% of FSBO's sell their homes! These ways are very risky and reap next to nothing in the end. Remember the key to selling is to sell in the quickest time and for the highest price! If a professional can expose your property to your entire local market and effectively market your home on a national scale, who then will sell your home for the highest price in the least amount of time? You may want to consult your statistics professor from college to help give you the correct response.
Number 6
:
Peace of Mind
. Sellers get frustrated with having to juggle selling their home, work, family, and all other aspects of their lives. Agents provide some much needed relief by handling the home sale aspect for them. One of the top reasons that sellers choose to have professional real estate agents sell their homes is because they do not want to deal with the buyers, making sure everything is going smoothly with the close, and showing their homes to complete strangers. There are a lot of people that are involved in the sale of your home. For a small list of this
click here
. This peace of mind is priceless. Often Sellers are not sure they are being treated right during the sales process and having an agent deal with it, provides the confidence they are looking for. This leads us to the next reason you should use professional help when selling your home.
Number 5: Real Estate Professionals will handle the Sales Process from A-Z. Agents provide many different services during the time they are selling your home. They will give you up-to-date information on the things Buyers are looking for in your home (For some ideas click here). They have good pointers for staging your home. Agents provide advice regarding curb appeal (the way your home looks from the outside). For Information on curb appeal and home staging click here. Real Estate Professionals will work with the buyers lender, appraiser, home inspectors, escrow agents and even other real estate agents during the course of the sale. Buyers will typically have an agent working hard for them, so it will be very beneficial to have an agent with your best interest working hard for you! Remember your agent works hard for you! Any questions you have about selling they will be there to give accurate and meaningful responses to you.
Number 4:
Knows the market and how to be Competitive
. It's can be very risky to try to sell your home without the use of professionals. These days it is increasingly harder and harder to price and sell real estate. Don't gamble on price. You could be giving away thousands, or you could be pricing too high to even get people to look at your property. Real Estate Agents will be able to give you a good idea where the market is and where you should be in pricing! For more information on pricing
click here
. Real Estate agents have a wealth of knowledge and the MLS (Multiple Listing Service) to help give them the unique perspective to aid them in giving good advice to homeowners. The MLS is a critical piece, but nothing can replace good advice from reputable sources. The Real Estate Market is a highly volatile market, and changes daily. It is essential to get good up-t0-date information from these individuals.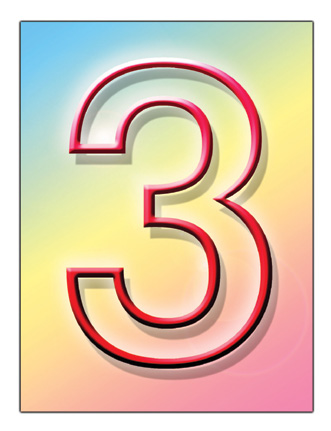 Number 3:
Agents help negotiate price and options to make you real estate transaction work!
All to often I hear comments about how people tried to sell on their own and ended up confused and taken advantage of. This can happen with frequency, unless you protect yourself with the strong support of a powerful professional. 99% of the time this happens, the seller will not divulge all the facts surrounding the deal, and often does not realize he/she lost big! This industry tends to frighten many and they do not speak up until it is too late. Do not let this happen to you! Professional Agents are hear and available to help. Granted not all agents are the same, therefore you'll want to interview with several to find the one you fell comfortable with. Experience is worth more than its weight in gold. I know everyone has a friend or family member in the biz, but can you really put future in the hands of someone inexperienced? They can lose thousands of dollars of your potential equity, during the negotiation process. So be sure to interview the right person for the job of selling your home! A professional agent will be able to help you see ways to make your negotiations more profitable for you. You do not have to accept what the buyer submits as an offer. You'll be able to structure the deal to your satisfaction and will not need to settle.
Number 2
:
Agents will attend your closing with you
. This will be a great comfort to you. You'll have someone that knows what is going on, and how to handle any issues you may have. No questions about it. You'll have some anxiety when you go to the close, and you'll feel out of your element. The Real Estate Agent will help walk you through the process and be able to answer any questions you may have. Do not leave the closing table until you feel confident everything meets your expectations and all your questions have been answered to your satisfaction. Often sellers will leave the close table not sure what just transpired. They often blame the industry and if they did not have professional representation, they blame the other party every time! Get comfortable with the numbers and any other requirements the escrow agent may have for you. Ask your agent if you do not understand any point aspect of the documents that you'll be signing.
Number 1:
Sellers net more money with Real Estate Agents!
Despite all the drama and negative feedback, agents simply sell homes for more money! According to the 2003 NAR Profile of Home Buyers and Sellers, homes sold using a professional real estate agent sold on average 20% higher than those homes sold by owner exclusively! In 2006's Profile of Home Buyers and Sellers the numbers were shocking. The median FSBO (Fore Sale By Owners) selling price was: $187,000 compared to $247,000 for agent-assisted transactions. That's a 32% difference. Those were the numbers for 2006. Amazing!!! Now my personal experience has shown me that in the Utah market, agents are selling for approximately 15% higher than the FSBO's. To put it in perspective, assume that a FSBO sold a home for: $200,000. An agent-assisted home similar to the FSBO's would sell for: $230,000. After paying a commission of 6% to the agent the home buyer net's $216,200 compared to $200,000. Is it worth the additional $16,200 to have an agent help sell your home? Obviously the answer is YES!!!