#3
to sell your home in 30 Days.
Your Home should be updated
. "What does that mean?" If your home was built over 10 years ago, chances are it needs a little updating. It can be as simple as painting a few rooms
(two or three tones works great right now
!) Finding some updated flooring might be an alternative (With so much competition out three chances are you could find flooring at a real bargain) You can get creative and buy some updated options to decorate the walls in your great room, visiting room, kitchen, etc. Basements are a huge plus. Finally committing to finishing the basement for the sale will help tremendously! Remember, you do not have to go all out! The appearance of updates is what's important. Potential buyers do not want to step into a home built in the 60's or 70's and get the feeling of the 60's or 70's. These buyers are not drawn back due to the fact that the home was built in those years, they just don't want to feel like they're in the 60's or 70's. Does that make sense? For additional ideas
click here.
You will be amazed at how much you can do to update those homes! I've seen homes that were built even in the 50's updated and they sell fast!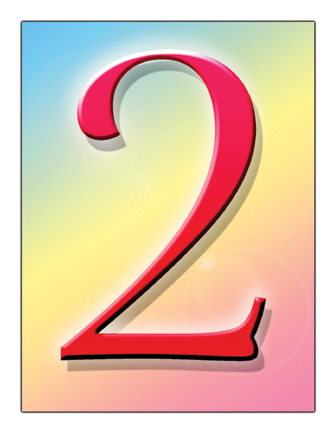 #2 Curb Appeal & Showing Condition.
Many many ask, "Why is this number 2?" Keep in mind that this is top three ways to sell your home in 30 Days! Curb Appeal is a shock and awe for potential buyers for a property! For more information on Curb Appeal
click here
. A lot of buyers will remember the Curb Appeal more than the actual home! For better or for worse Curb Appeal is Curb Appeal. At the very least make sure everything is picked up and manicured outside. The inside is also a critical piece to sell the home quickly. The home should be clean and picture perfect! "I know there are many of you out there that are saying WHAT!!!" Again remember these are suggestions to help you sell in 30 days. If you can wait 90 to 120 days then obviously these pointers do not have to carry as much weight! They will still be important, but not as important if you have time. I agree and empathize with those of you who are saying that keeping my home picture perfect is impossible. It can create a very stressful environment for those 30 days, but remember it is short-term and will soon be over! There are some ideas that you can employ to help make this time period pass with as little stress as possible. 1) You can plan to be away as much as possible (Perhaps plan a family vacation for 2 of the 4 weeks). 2) Plan to eat out often during this time. 3) Have the children pick up their rooms twice daily. 4) Dad can pitch in and do above and beyond the call of duty during this time. 5) Develop an organized system of checking each room each day (Assign family members specific rooms that they should check twice daily!). 6) Keep a positive attitude through this time. Remember it is temporary, and plan on it being difficult, but not impossible!
And the
Number 1
way to sell a Home in 30 Days! Drum roll please!! It's all about the
PRICE.
If your priced right you'll sell your home regardless of any other factor: (Location, Marketing, Curb Appeal, Bells and Whistles, etc.) The question then to ask is: "What is the right price?" Often times a person will try to sell their home on their own, but they do not know where they should price their homes. The For Sale By Owner (FSBO for short) will look at homes listed in their area with real estate professionals and run with it. This is not the way to price a home. Homes differ drastically in each subdivision (No two homes are identical even though the floor plan may be similar). Homes in each subdivision can differ in price by $10,000's or even by $100,000's depending on the subdivision. The best way to price your home correctly, is to get with a real estate professional who can advise on where you should price your home. There are many professionals out there who provide this service at no cost. Check with you local real estate professionals. Interview two or three to make sure your comfortable with him/her. For more information on pricing
click here
. Remember Pricing your home correctly, and mean the difference of selling you home in 10 days or 100 days. Be smart, and do not take chances. Get help when you need it.